Dr. Grayson Woods
Grayson Woods, M.D, a native Nashvillian, is a women's healthcare expert board certified in Obstetrics and Gynecology.  Dr. Woods graduated cum laude with a Bachelor of Science in Business from the University of Colorado. She earned her medical degree from ETSU's Quillen College of Medicine. During her training at Vanderbilt in Obstetrics and Gynecology, she served as the Chief Resident and received the Hillman Award for teaching. Dr. Woods founded Woods Aesthetics in 2005 to meet a growing demand for women who want a caring, safe place to address their Health & Beauty . She serves on the affiliate medical staff of Vanderbilt University Medical Center, and is a Fellow of the American College of Obstetrics and Gynecology. She is affiliated with St Thomas Midtown and Baptist Ambulatory Surgical Center.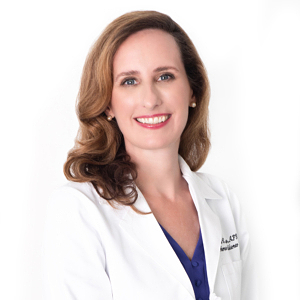 Susanna Trabue, APN
Susanna Trabue is a board certified Women's Health Nurse Practitioner. A native of Nashville, she graduated cum laude with a Bachelor of Science degree from Vanderbilt University and completed her graduate education at the Vanderbilt University School of Nursing in 1998. For close to two decades she was blessed to be a part of a thriving practice alongside her father, Dr. Anthony Trabue, an obstetrician and gynecologist. Her practice includes well-woman exams, adolescent gynecology, contraceptive counseling, infertility counseling, menopause management, and colposcopy.
Kara Tucker, APN
Kara is a board certified Women's Health Nurse Practitioner & Aesthetic Nurse Injector. A native Nashvillian, Kara graduated from Harpeth Hall and completed her bachelor's degree in nursing at the University of Virginia. She received her Advanced Practice degree from Vanderbilt University. Kara has worked in labor and delivery, dermatology, and has most recently practiced OB/GYN care in Hendersonville, TN. Kara has been treating women of all ages since 2013.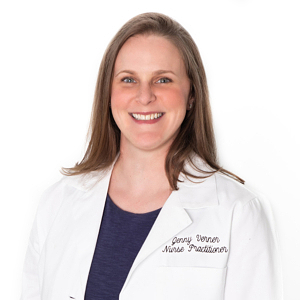 Jenny Verner, APN
Jenny Brunette Verner is a Women's Health Care Nurse Practitioner.  She earned a Bachelor of Science degree from Birmingham-Southern College and a Master in Science of Nursing from Vanderbilt University Nursing School. After graduation Jenny worked at the University of Alabama at Birmingham Hospital in high risk obstetrics for a year before returning to Nashville. She has been practicing Gynecology-focused care in Nashville for 12 years.
Are you ready for a healthy you?
Call us today.
FOR A HEALTHY AND BEAUTIFUL YOU